Cost of transaction, securities (monthly accounting service)
Keep your company in good standing by doing timely accounting. We will help you keep your company in good standing by timely processing source documents.
Experts
Hanna Klimova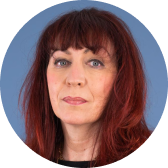 Jelena Aasma
Please refer to monthly accounting service
Please refer to monthly accounting service
Related products
Compilation of management report
Properly compiled management report of Estonian company. Stay compliant through annual filing of a properly compiled management report.
Cookie Policy
We use cookies on our website to give you the most relevant experience by remembering your preferences and repeat visits. By clicking "Accept", you consent to the use of ALL the cookies. However you may visit Cookie Settings to provide a controlled consent.
Privacy Overview
This website uses cookies to improve your experience while you navigate through the website. Out of these, the cookies that are categorized as necessary are stored on your browser as they are essential for the working of basic functionalities of the website. We also use third-party cookies that help us analyze and understand how you use this website. These cookies will be stored in your browser only with your consent. You also have the option to opt-out of these cookies. But opting out of some of these cookies may affect your browsing experience.
Necessary cookies are absolutely essential for the website to function properly. These cookies ensure basic functionalities and security features of the website, anonymously.
| Cookie | Duration | Description |
| --- | --- | --- |
| _GRECAPTCHA | 5 months 27 days | This cookie is set by Google. In addition to certain standard Google cookies, reCAPTCHA sets a necessary cookie (_GRECAPTCHA) when executed for the purpose of providing its risk analysis. |
| caosLocalGa | 1 month | This cookie is used to determine whether the browser accepts cookies. It expires when we close the browser. |
| cookielawinfo-checbox-analytics | 11 months | This cookie is set by GDPR Cookie Consent plugin. The cookie is used to store the user consent for the cookies in the category "Analytics". |
| cookielawinfo-checbox-functional | 11 months | The cookie is set by GDPR cookie consent to record the user consent for the cookies in the category "Functional". |
| cookielawinfo-checbox-others | 11 months | This cookie is set by GDPR Cookie Consent plugin. The cookie is used to store the user consent for the cookies in the category "Other. |
| cookielawinfo-checkbox-advertisement | 1 year | The cookie is set by GDPR cookie consent to record the user consent for the cookies in the category "Advertisement". |
| cookielawinfo-checkbox-necessary | 11 months | This cookie is set by GDPR Cookie Consent plugin. The cookies is used to store the user consent for the cookies in the category "Necessary". |
| cookielawinfo-checkbox-performance | 11 months | This cookie is set by GDPR Cookie Consent plugin. The cookie is used to store the user consent for the cookies in the category "Performance". |
| viewed_cookie_policy | 11 months | The cookie is set by the GDPR Cookie Consent plugin and is used to store whether or not user has consented to the use of cookies. It does not store any personal data. |
| wp-wpml_current_language | 1 day | Stores the current language |
Functional cookies help to perform certain functionalities like sharing the content of the website on social media platforms, collect feedbacks, and other third-party features.
| Cookie | Duration | Description |
| --- | --- | --- |
| ast_login | | the date of previous login |
Analytical cookies are used to understand how visitors interact with the website. These cookies help provide information on metrics the number of visitors, bounce rate, traffic source, etc.
| Cookie | Duration | Description |
| --- | --- | --- |
| _gat | 1 minute | This cookies is installed by Google Universal Analytics to throttle the request rate to limit the colllection of data on high traffic sites. |
| _ym_d | 1 year | This domain of this cookie is owned by Yandex.Matrica. This cookie is used to store the date of the users first site session. |
| _ym_isad | 20 hours | This domain of this cookie is owned by Yandex.Matrica. This cookie is used to collect information about the user like his characteristics, behaviour on page and targeted actions. |
| _ym_uid | 1 year | This cookie is by Yandex.Metrica. This cookie is used to set a unique ID to the visitor and to collect information about how visitor use the website. Thus it help to track the user and the collected informationn is used to improve the site. |
| _ym_visorc | 30 minutes | Allows Session Replay to function correctly |
| _ym_wasSynced | never | This cookie is set by the provider Yandex Metrica. This cookie is used for collecting information about the user interaction with the website. This tracked information is used for optimizing the website. |
| caosLocalGa_gid | 1 day | This cookie is used to count how many people use the website in a day. |
| i | 10 years | Used for identifying site users |
| sync_cookie_csrf | 10 minutes | This cookie is set by the Yandex metrica. This cookie is used to monitor the connection with the website and third party Data Management Platforms. The cookie also collects information on the user behaviour on the website which is used for optimizing the website. |
| sync_cookie_ok | 1 day | This cookie is set by the provider WebVisor. This cookie is used for marketing purposes. |
| yabs-sid | session | These are cookies used by Yandex Matrica script belonging to the company Yandex. This cookies are used to measure and analyse the traffic of the website by giving information about how the users use the website. |
| yandexuid | 1 year | This cookie is used to identify the users. This cookie collects information about how visitors use the website. This information is used for internal analysis and site optimization. |
| ymex | 1 year | This cookie is set by yandex. This cookie is used to collect information about the user behaviour on the website. This information is used for website analysis and for website optimisation. |
| yuidss | 1 year | Used for identifying site users |